Hyderabad is one of the largest metropolises in India, with a population of 10 million. The rustic monuments of Qutb Shahi and Nizam rules still beautify the city. Even turned into a metropolis, it does not lose its ancient tradition and culture. From traditional cuisines, ancient monuments, historical sites to modern sites, there are many more to explore!! Let's see the places to visit in Hyderabad city.
Charminar
Charminar is one of the ancient places to visit in Hyderabad city. A square-shaped structure with four minarets on each corner is an epic landmark of the old town. It contains a small mosque and 45 prayer spaces on the top, which lightened in the evening attracted the tourists very well. Charminar, which is nestled amidst the busy market area called 'Chudi' Bazaar, is also a famous spot to visit nearby.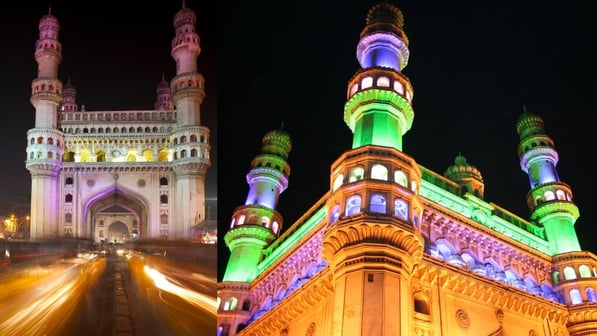 Hussain Sagar Lake
Also called Tank Bund, Hussain Sagar Lake is the most popular tourist attraction in the city of Hyderabad, widely appreciated as the largest artificial lake in Asia. It lay on a tributary of River Musi and bordered by the splendid park on its three sides. The prime attraction is the tallest monolithic Buddha statue, which stands in the middle of the lake. Boating, water-skiing, parasailing, and cruising are the popular water activities here. In addition, it's an ideal spot for tourists who are looking for a tranquil and relaxing gateway from the city.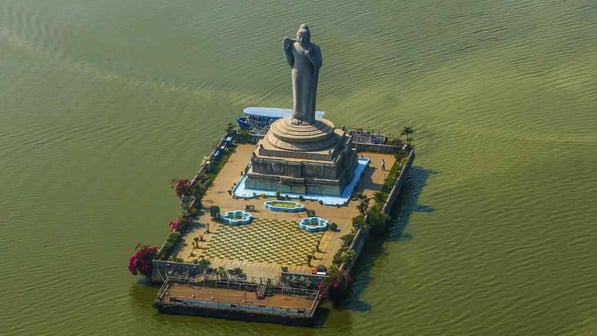 Chowmahalla Palace
Chowmahalla Palace is the earliest historical place in the city of Hyderabad, spread over 40 acres, the palace complex contains massive courtyards, dining halls, clock towers, and council halls. Once served as the residence of the Hyderabadi Nizams, now it stands as an iconic monument, still holds its past grandeur. Elegant rich interiors, opulent gardens, and beautiful fountains add extra charm to it!!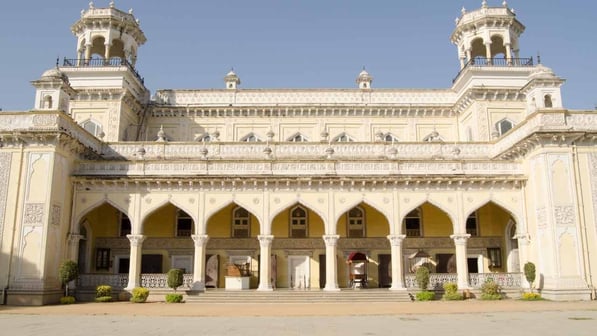 Birla Mandir
A Peaceful place in the city of Hyderabad and a great escape spot from the city's busy life. Built at 280ft tall in hill Naubat Pahad, the temple has a splendid and tranquil atmosphere perfect for mediation. It offers breathtaking views of Hyderabad, Secunderabad, and Hussain Sagar Lake with multiple viewpoints. The main deity of the temple is Lord Venkateswara of Tirumala, and an idol is 11 feet tall made completely of white marble. All these things make it a truly majestic place to visit in Hyderabad City.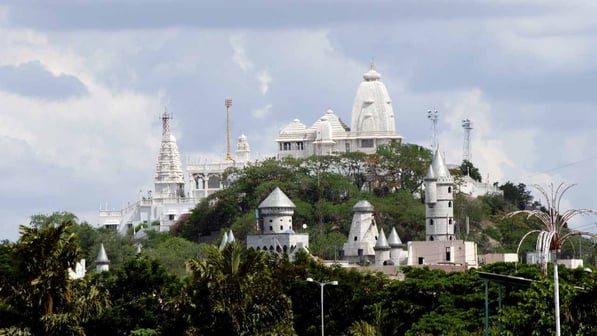 Nehru Zoological Park
Nehru Zoological Park is one of the widespread Zoo's in India, covering around 380 acres. The Zoo is home to more than 100 species of birds, reptiles, and animals. Nehru Zoological Park is near Mir Alam lake; it's a great spot to watch migratory birds. This Nehru Zoological Park in Hyderabad highlights that animals are kept in enclosures similar to their natural inhabitant. The Zoo offers numerous safaris to watch the giant wild animals, including lions, bears, and tigers.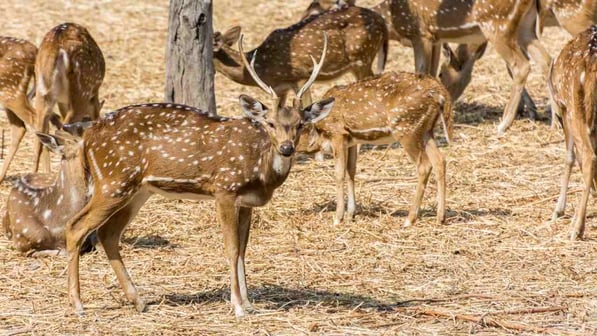 Purani Haveli
An excellent treat for history buffs!! Originally Purani Haveli was built as a palace and served as a residence to Mir Momen, the PM of the Qutub Shahi Dynasty. Today, it functions as a museum holding memorable keepsakes, gifts, souvenirs, and models belonging to Mir Momen. An ideal place to explore unique artwork and craftsmanship!! Purani Haveli is a treat to Archeologist' exploration.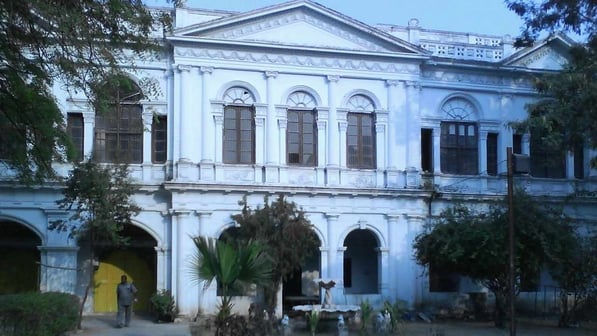 Salar Jung Museum
Salar Jung Museum is India's third-largest museum, the most interesting fact about Salar Jung Museum is, the artifacts in the museum were collected by single-man!! Remaining as the repository of art collections, the museum holds millions of sculptures, paintings, carvings, artifacts, and manuscripts. The star attraction of the Salar Jung Museum is the musical clock, which dates back to the 19th century. Not only this, there are so many things to get awe in this museum !! So don't miss these exciting places to visit in Hyderabad city with your family.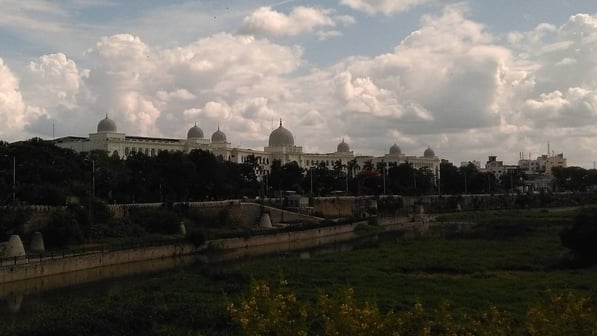 Taj Falaknuma Palace
A noble piece of Italian architecture and royalty often refers to the Taj Falaknuma Palace. This royal palace has outstanding interiors, and decors make it an important historical palace to visit in Hyderabad City. Taj Falaknuma Palace is spread around 2000 meters over the city of Hyderabad. With grandiosity and stylishness, it will be a great treat for the eyes!! Now it functions as a 5-star luxury hotel, hence booking is needed to visit this luxurious palace.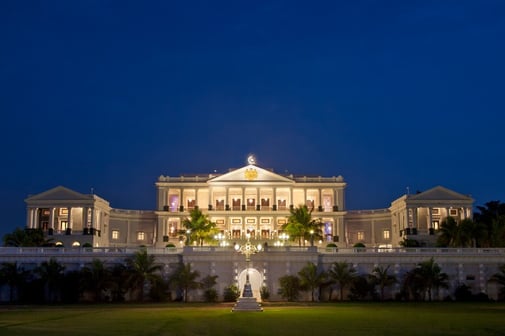 Laad Bazaar
Located close to the epic landmark Charminar, Laad Bazaar is a splendid place for shopping lovers!! One of the oldest and most bustling bazaars in Hyderabad City, Laad Bazaar is largely famous for its exotic bangles collections. Long road dotted with different bangle collection shops sells colorful bangles, cosmetics, dresses, handbags, souvenirs, and wedding items at the most cheapie rates. For tourists and normal shoppers, Laad Bazaar is the best place to experience street shopping in the heart of Hyderabad city!!
Jala Vihar
Jala Vihar is in the heart of twin cities, JV is the Largest waterpark in central Hyderabad City. Covering an area of 12.5 acres, it includes dry rides, pools, water slides, kiddie train, bull ride, trampoline bungee jump, bumper cars, and much more to provide fun while visiting the best water park in Hyderabad city!! Apart from rides, they offer splendid spaces for family parties & occasions. Hence, Jala Vihar is the most lively tourist place in Hyderabad to spend fun with family members and Kids !!